About Me! :)
Before anything else, I'd like to introduce myself!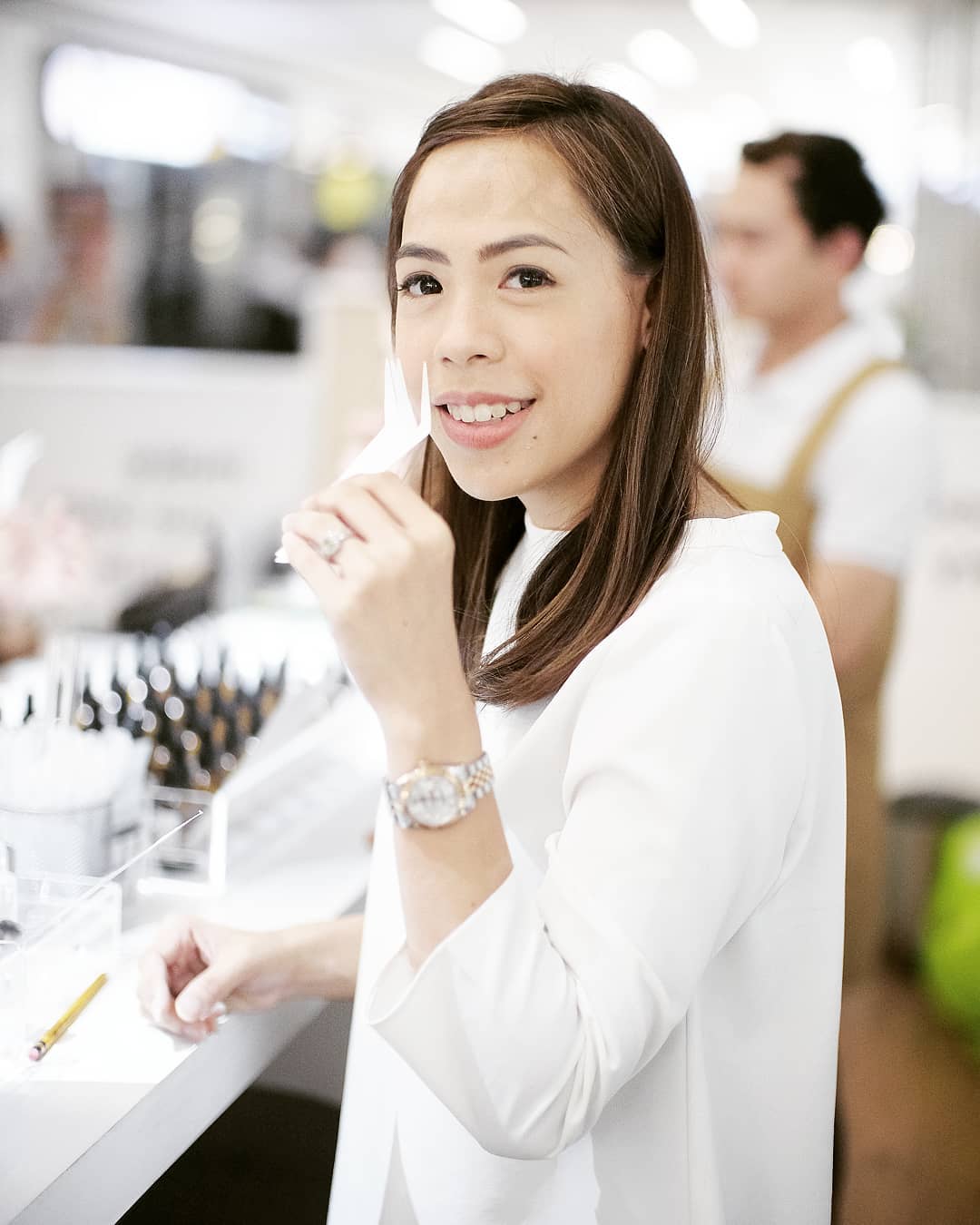 Hi!
My name is Bernadette and I'm a fragrance addict and perfume collector by passion and a Professional Perfumer & Certified Fragrance Specialist by profession. I am also a wife and mom of my adorable and very playful toddler, Felize Amelia.
I founded BC Fragrance in 2009 as a perfume company but slowly shifted to supplying raw materials to manufacturers of fragrance, personal care and household products. I have also developed fragrances for and worked with various clients in the personal care, retail and hotel / hospitality industry such as HBC, Aficionado Giordano, Tomato Clothing, SM Malls, Ortigas & Co., Red Planet Hotels, Mercure Hotel, Azalea Residences, Bellevue Hotels Group, Uber, Grab and many more!
As an advocate of proper fragrance education, I conduct Fragrance 101 workshops where I teach small business owners, hobbyists and other interested individuals / groups basic fragrance knowledge and perfumery. This 2019 and 2020, I have expanded the courses I teach - one of which is the ScentrePinoy Business Course where I guide and Mentor budding entrepreneurs who would like to get into the fragrance, soap, aromatherapy, candles and home fragrance business to help them reach their potential and create a successful and profitable business. Learn more about my courses here on this link.
I am also a ScentrePinoy. I've founded Scent Studio, an informal place for individuals to LEARN, PLAY and EXPERIENCE different and unique smells that they can experiment with and create their very own, customized scent. Another brand I established is Scentful Living, a home fragrance line and lifestyle blog that focuses on luxurious scents for homes.
Today, I am recognized as one of the most professional and reliable partner for my fragrance development services for manufacturers and brands, as well as a leading professional in scent branding for hotels and retail stores in the Philippines.
Do follow me on Instagram, @thefragrancespecialist to see what I'm up to nowadays!
Complete and Continue